Influencer Marketing Targeting can make a huge difference in order to obtain More ROI
1. Building Momentum
The public is constantly seeing Ads on Social Media. Momentum needs to be built and Influencers Marketing Targeting can help to create awareness.
Repetition and a long-term marketing strategy will help to stand out. Example for Black Friday!
| | |
| --- | --- |
| Late September/Early October | Use Influencers to talk about your Product but "without trying to sell" |
| Late October/Early November | Be more "aggressive" with Influencer communication to be top-of-mind recognition |
| Black Friday Weekend | Use your Brands Influencers to promote Discounts with Posts and Linkable Stories! |
Ninja tip: Give an extra 5% coupon for the Influencer Followers
2. Influencer Marketing Exclusive Discount SMS Campaigns
Collaborate with Influencers to Send an SMS Marketing using the Influencer Name/Language/Emojis for all the buyers that used the coupon.
3. Audience Overlap to Choose Best Influencers
Influencer Marketing Targeting is the best ally of Strategy.
Awareness or Conversions are the two main Influence Marketing Campaigns Objectives.
To generate awareness your Brand can select the best combination of Influencers (2 or more) with the lowest number of shared followers.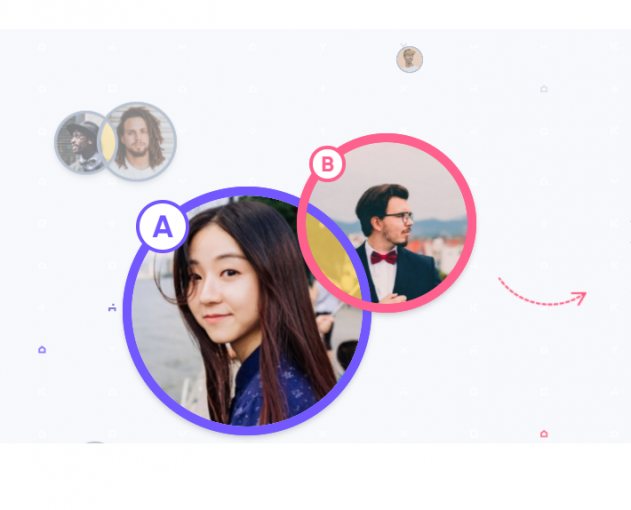 With fewer Followers Overlap, Brands can target more people and spread the message to a larger audience.
But if a brand wants to focus on Conversions there is a need to Increase FREQUENCY. This happens when the message works as "Influencer Remarketing" and impacts the same audience with the Best Combination of 2 or more Influencers.
For example: Imagine 5 Influencers with more than 50% of common followers.
If the same audience is impacted several times – they will perceive the products as something really good because their favourite Influencers are all talking about it.
5. Co-Create Products with Influencers
Some partnerships just work right like Batman & Robin, Martina Navratilova & Pam Shriver Bonny (for the tennis fans) and Bonnie & Clyde. But Jaclyn Hill and Morphe partnership "stole the show" and took it to another level.
The professional makeup artist (5M Youtube subscribers) already had a strong partnership with the makeup brand. However, Morphe desired a product created by Jaclyn.
They collaborated and released the Morphe x Jaclyn Hill eyeshadow palette.
Results: Sold out in 45 minutes.
The campaign was so successful that Morphe and Jaclyn Hill created a second version of the product, "Jacklyn Hill Palette Vol II."
6. Use Influencers Strategically
If you are not planning to run a storewide sale, you can use Influencers to target specific products that you want to sell.
Each Influencer has a style and an audience that love that style. Before your Black Friday sale, count your inventory. Once you have a picture of your merchandise, you can determine the items you need to sell through and incentivize the sale of those products.
7. Run Hourly Black Friday Deals with Influencers (Live Commerce)
Run Hourly Live Commerce Black Friday Deals with different Influencers to reach their audience and have a more personal approach.
8. Create a Black Friday Discount Code for Your Online Store
Open that code for use at midnight on Black Friday, and be sure you have staff that can manage your online orders as they come in. The last thing you want is to save your orders for the end of the day and realize you sold out of things that people already paid for online.
If you use a POS system integrated with your website, your inventory will update in real-time online, so you won't have to worry about advertising out-of-stock merchandise.
If you need to measure Influencer Marketing Sales with Coupons have a look at Primetag.
Bottom Line – Influence Marketing Targeting
There is plenty of Influencer Marketing Targeting Strategies. Be creative, test and measure!