Primetag presents the first of a series of Guest Posts with Marketing professionals that the world needs to know their work and views on Influencer Marketing.
EMPOWERMENT TO CONSUMER PEOPLE
I got a poetic vision about marketing, I believe that brands are people.
If we close our eyes and think about some brands we are going to feel passion, craziness, hate, inspiration…and for that reason, yes…brands are people.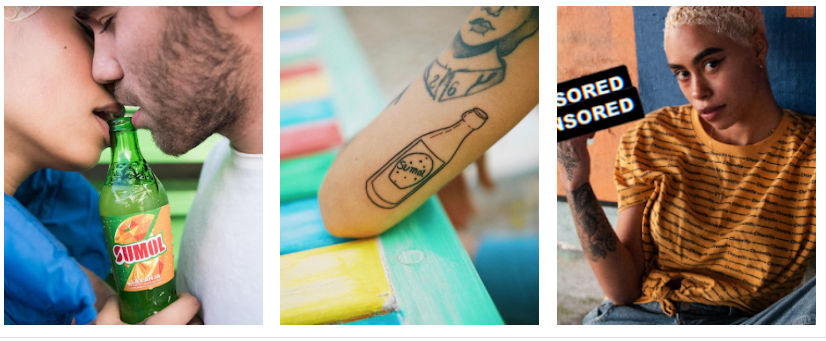 As a brand we want to be that person that everyone wants to be with, that top of mind person when we want to have a drink, confess, ask opinions or simply hang out and feel all the positive energy.

The new marketing buzzword "humanization" is a reflection of the need and ambition for brands to be more authentic, human and not merely a commercial transaction.
Just reflect on what's happening on Instagram, where the younger ones are getting off the platform because it creates social pressure, the need for the perfect photo and the perfect life.
They want to be on platforms where they can be authentic, without filters and without pressure, which translates to the success of TikTok, Discord and Twitch.
The big question is "How do we humanize a brand without smelling fishy?" even more so when Generation Z and Alpha have a bullshit radar because if it isn't done legitimately we enter the dangerous territory of purpose washing.
To help you, I'm going to share the laws we use in our digital strategy:

1 – THE IMPORTANCE OF THE SEED
Brand building is not done in 2 days, so it is necessary to put the seed in the audience that we want to impact and feed the brand's core message over time.
2 – AWARENESS ≠ ATTENTION
Creating notoriety without message and attention is just noise. More than notoriety, we want to capture the audience's attention on the right channels.
3 – ATTENTION–RELEVENCE = SPAM
We have to be relevant, understand the pains, ambitions and designs of the audience, the message and the content needs to be interesting and relevant, otherwise, it's spam.
4 – Likes to brand equity
Likes without a message are just noise.
We have to make sure that engagement is about the message and not the form.
To help in the analysis, I recommend creating weights in the metrics, for example, a "save" is worth 4 times a single like.
5 – From people to people
Our content has to be as real as possible, made by people for people.
For example, our "rawer" and real people photos have 3X more engagement than typically more advertising photos (photos with a lot more editing, perfect framing).
I invite you to see our "sumólicos" rubric, an example of co-creation of UGC with the brand, where every Friday we publish on Instagram a true story of a fan of the brand.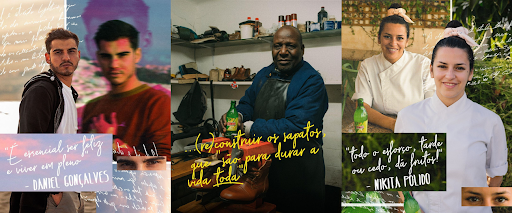 But how do we implement these laws? What is the process?

In 2014, we created the concept of DIGITAL ECOSYSTEM where our co-creators are at the center.
I share a recent quote from Suzanne Kounkel, Deloitte's Chief Marketing Officer, who embodies this concept well "Fusion is the new ecosystem, Fusion is the art of bringing together new business partnerships, customer insights, and digital platforms to create ecosystems that more holistically address human needs"
Co-creation is not about ambassadors and brand promotion, but about people who identify with the brand and are able to adapt the brand message in an authentic and native way.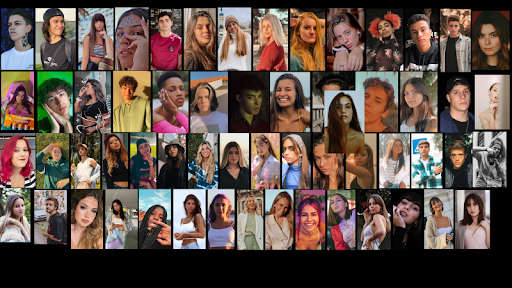 In addition to the typical "post", the co-creators are part of the brand's daily creation, they are our consultants, they are producers, they are photographers, they are models, they are artists, they are activists, it is who allows us to arrive with the right and native message to the different audiences.

A project that currently has more than 65 co-creators, some of which have been with the brand for over 5 years.

How is it possible to manage so many people? So many personalities?

Easy 😊 , a family concept was created, where the new ones are welcomed by the older ones in the family, we foster synergies and content between them. We support your projects and give voice to your art on our networks.

For example, our community manager is a co-creator, our designer was a recommendation from a co-creator, the person in charge of Sumol Magazine is a co-creator, the producer that produces almost all of the brand's digital content was born within Sumol.
And what are the briefings like?

We encourage authentic and native content, we don't have brand guidelines but message guidelines. We want them to interpret the brand in their language and not in the brand's language.

For example, the most viewed TikTok with over 5M views was created by a co-creator.
And what was the audience's reaction?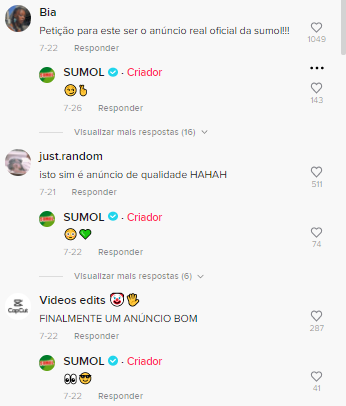 This proves that people want authentic content, native to different networks.
The humanization of marketing is giving a voice to our communities, and true influencer marketing is making a brand's message credible.
That's why I end the article with Johann Goethe's famous phrase:

"Tell me who you're with and I'll tell you who you are. Let me know what you are busy with and I will also know what you can become"