🇪🇸 Influencer Marketing Leaderboard – Spain
Discover the most mentioned brands by Spanish influencers on Instagram. Dynamic lists on fashion, sports and technology, among many other industries.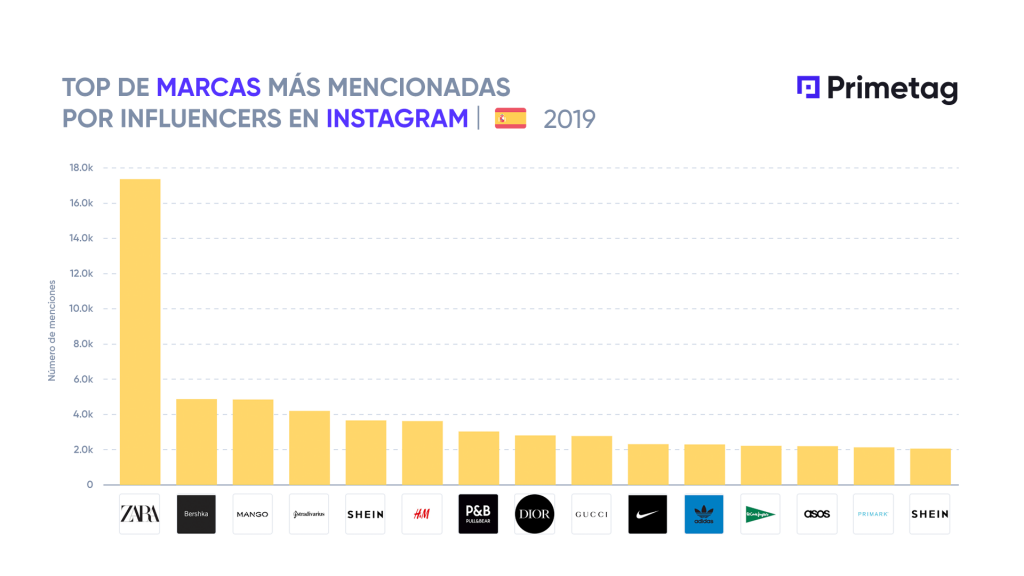 🇵🇹 Influencer Marketing Leaderboard – Portugal
Which brands are mentioned the most by Portuguese influencers? Browse categories like Fashion, Beauty or Tourism, and see the rankings, the contents and the influencers.
At Primetag we strive to build a professional Influence Marketing sector. We believe open access to information and market transparency are key in our mission to make this a regulated battlefield.
Therefore, we have created the Social Influence Reports: studies on different industries, events and territories, to help us know more and better the influence of social networks in the information age that we live in.
They are free.
Social Influence Report Portugal 2018
An insight into Instagram's most popular contents and accounts among the Portuguese influencers in 2018. Our technology has analyzed 1.682 Portuguese influencer profiles, more than 354 thousand posts and 2.710 million interactions.

Language: Portuguese
Publication date: March 2019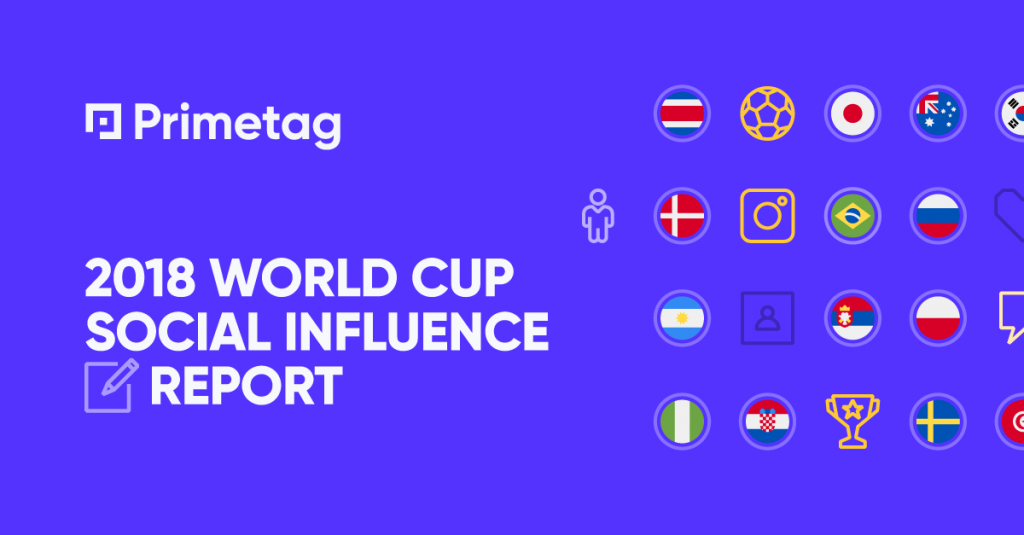 2018 World Cup Social Influence Report
The 2018 World Cup Social Influence Report results from a comprehensive study covering global metrics and specific contents, including a number of analysis and rankings based on all the players, federations and official sponsors that took part in this global event.


Language: English
Publication date: July 2018
2019 Cricket World Cup Social Influence Report
The 2019 Cricket World Cup Influence Report results from a comprehensive study covering global metrics and specific contents, including a number of analysis and rankings based on all the players, teams and official sponsors that took part in this global event.


Language: English
Publication date: July 2019