Audience Overlap is much more than a new Influencer Marketing buzzword. Although it could be a stylish name for a band that heads Coachella, there is the substance for a bigger Marketing picture to help with digital and offline paid media.
Audience Overlap in Influence Marketing
Before getting to know Advanced Strategies, let's go back to the basics.
The Audience Overlap on Instagram measures the common followers of two or more profiles. On a first natural approach, Brands started to measure how many unique followers they can achieve in campaigns.
When Brands work on Awareness and Reach measuring the Instagram Follower Overlap is essential to don't pay twice for the same target. The reason is that working with multiple Influencers doesn't necessarily lead to a higher Reach.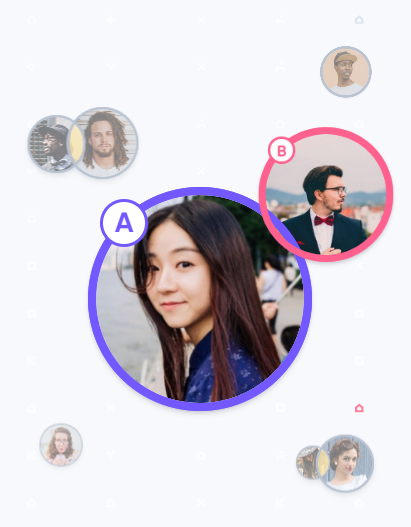 Target a lower Instagram Follower Overlap if the objective is to spread the news about your product/service/brand and reach the largest number of unique individuals possible.
Find Influencers with a Low Overlap and Save More than 20% budget
On another hand, some Brands are starting to measure the Audience Overlap to work like a Remarketing Strategy to impact the same people several times.
Influencers Profiles with high overlap, target the same audience repeatedly.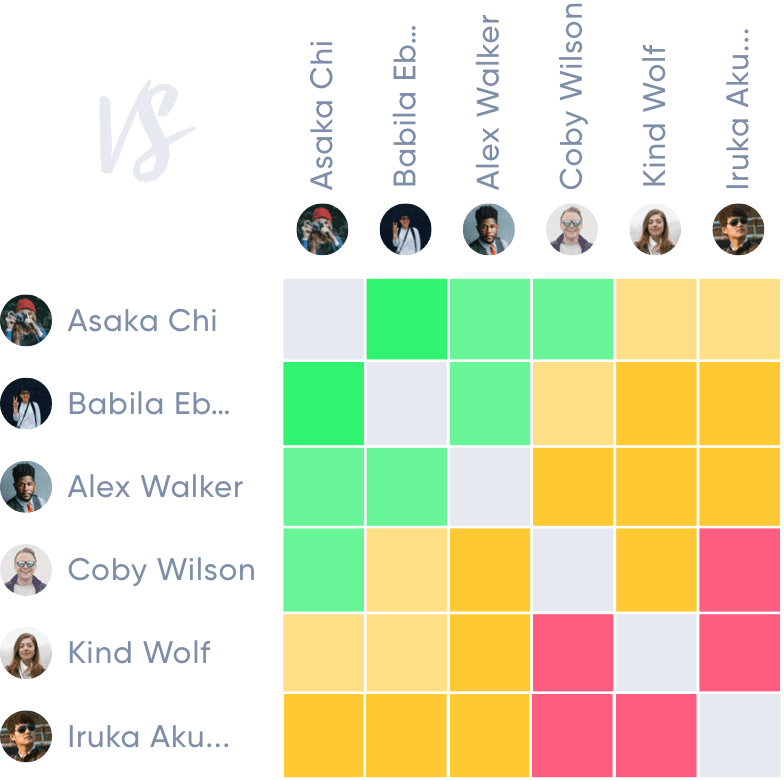 Nielsen, market research, investigated the importance of message frequency in influencer marketing.
Those who viewed the content 1or 2 times were 40% more likely to make a purchase and those who saw the content 7-15 times were 65% more willing to make a purchase.

With a high Overlap Brands can work the saturation of the message with Influencers and Content Creators making different approaches.
So let's say you're trying to reach an audience interested in shampoo. And you want to do a campaign with four top cosmetic and hairstylist influencers.
Their audience is interested in the topic (they follow four of the top voices) and they will be interested in purchasing that exact pallet increase significantly!

The target audience is exposed several times, but each time differently and uniquely.
Tip: Co-Create with Influencers for more engaging approaches without a simple product placement with a description full of technical insights about the product.
Instagram Follower Overlap to Check Influence Marketing Competitors
With Audience Overlap Brands can see their Instagram Page common followers Vs Competitors.
For example Nike Vs Adidas, Puma, Reebok
Or for more advanced insights, the Influencer Audience Vs Competitors.
This can be useful to impact your Competitor Fans by using Influencers with a Higher Overlap.
For example, Nike impacts Influencers that 50% of the fans follow Adidas.
Audience Overlap TV, Radio Channels and Online Newspapers
Measuring the Overlap is not only a Game Changer on Influencer Marketing.
What if you could know which Media Channels to invest in because your audience follows them on Instagram?
With Audience Overlap you can discover which Media Channel you should invest in.
For example, if a high percentage of your Brand' Instagram Followers follow one radio channel, you know you should promote discounts on their radio programs or the radio online videos.
Start investing smarter in your Influence Marketing and Media.