From Awareness to Conversion tactics, find out 6 Great Influencer Marketing Campaigns!
Product Co-Creation | Morphe X Jaclyn Hill
Some partnerships just work right like Batman & Robin, Martina Navratilova & Pam Shriver Bonny (for the tennis fans) and Bonnie & Clyde. But Jaclyn Hill and Morphe partnership "stole the show" and took it to another level.
The professional makeup artist (5M Youtube subscribers) already had a strong partnership with the makeup brand. However, Morphe desired a product created by Jaclyn.
They collaborated and released the Morphe x Jaclyn Hill eyeshadow palette.
Results: Sold out in 45 minutes.
The campaign was so successful that Morphe and Jaclyn Hill created a second version of the product, "Jacklyn Hill Palette Vol II."
Find Brand Ambassadors that mention your Brand instead of Competitors
Brand Ambassadors | ASOS Insiders
ASOS sold 3.26 Billion in 2020! As an E-Commerce reference for Millenials, Influencer Marketing is essential for the brand social media presence.
ASOS Insiders is designed to give more personal content – namely, "fashion tips and style advice."
ASOS Insider Branded Profile
The "Insiders" are chosen wisely through sales data and focus on core regions. Each "Insider" has its unique style for different sections of the brand (For example, plus-sized men ou women).
Results: Former "Insider" Felicity Hayward, ASOS first plus-sized Influencer led to an 800% increase in the curvy line sales.
Know your Share of Voice and find Brand Ambassadors
Awareness | ProRail
Railway fatalities tripled since 2016 in The Netherlands, and statistically, teenagers were most of the victims.
Dutch governmental railway company ProRail had to reach a younger audience and promote safety. ProRail launched "Victim Fashion, created by accident': a youth safety campaign disguised as a fashion label.
Influencers hyped the 'brand' beforehand. Followers (including micro-influencers) were invited to the launch at an Amsterdam Fashion show.
In front of the cameras, the shocking truth was uncovered for the press, key influencers and teen followers.
The campaign had 7.7 M viewers on Social Media – 745.000 via influencers.
Measure Awareness in Influencer Marketing Campaigns. Find out Real Data about Reach, Impressions and Engagement.
Viral Challenges | e.l.f
e.l.f #eyeslipface is the most influential campaign on Tik Tok.
With nearly 5 MILLION user-generated videos it became a trend and even celebrities like Lizzo, Ellen and Reese Witherspoon joined (unpaid). e.l.f. did a brand campaign for Gen Z that showcased its inclusive brand values "e.l.f. is for every eye, lip and face."
The challenge was a success, becoming the fastest-growing TikTok campaign of all time – reaching 6 billion views. The challenge had also unsolicited celebrity videos, including Ellen, Lizzo, Reese Witherspoon, Howie Mandel, Kevin Hart, Jessica Alba, James Charles, the Pussycat Dolls.
Affiliate Program | Prozis
The sports nutrition & gear and tech gadgets company has active customers across more than 100 markets.
Prozis affiliate programme gives an 8-15% commission on all purchases made by influencers followers via a unique link and a special coupon. Active fitness or healthy lifestyle profiles use the code and spread the brand massively across Facebook, Instagram, Tik Tok, Youtube and Twitch.
Measure Conversions, KPIs and have the reports you want whenever you need them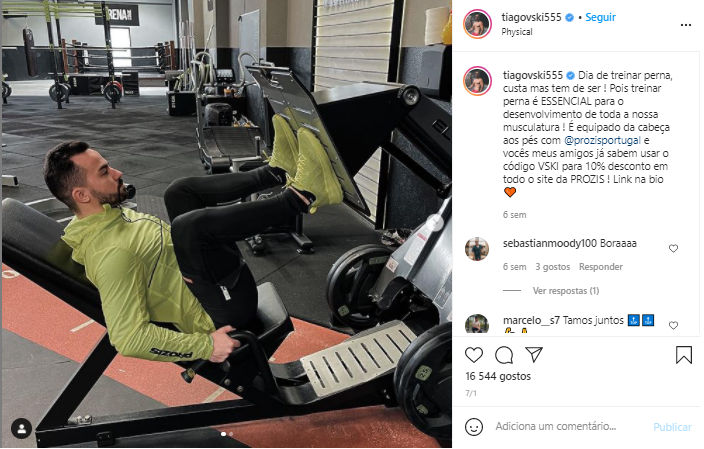 Social Causes | Turkish Airlines
Influencer campaigns also can be used for building awareness and fundraising nonprofit causes.
The crisis in Somalia left millions of people in need of food and water.
To bring humanitarian aid to the people there, Snapchat influencer Jérôme Jarre partnered with Turkish Airlines, the only international airline flying to Somalia.
Within the first few days, Jérôme's post on Twitter was reposted 83,000+ times and was liked 58,000+ times on Instagram.
With the help of notable celebrities like Ben Stiller, Jérôme was able to raise one million dollars for Somalia in just 24 hours.
The campaign went on to raise $2 million just in five days and Turkish Airlines sent to Somalia over 200 tons of food.
The secret to successful influencer marketing campaigns is making data work for you. Click here to find out more.