16-year-old environmental activist Greta Thunberg gained international recognition through her campaigns on climate change in 2019. From school strikes to notorious speeches, her palpable influence is well on the way to generating awareness on climate change, particularly amongst the younger audience.
The inevitable question:
Would it have been possible for Greta to amplify her message on such a grand scale without the viral nature of social media?

Social media has opened up an invaluable meeting point for dialogue on change, giving birth to icons that are currently leading societal transformation using their power of influence.
With 2020 around the corner, here is a compilation of Instagram activist accounts you should be keeping your eye out for. From LGBTQ+ and feminism to animal rights and climate change advocates.
You may also like: "Cybersecurity: Threats and Opportunities for Businesses and the Government"
Feminist Instagram activist accounts
Under the hashtag #metoo, feminists and their allies have recently found a place on social media where they can come together to fight for equal social, political and economic rights. While the female body is still objectified and the pay gap is a sad reality, here are -some of the- women carving the way to change.
Rupi Kaur is an Indian poet whose recognition increased when she shared her menstrual photos on Instagram. Her objective was to fight social norms which many women suffer from on a daily basis. After Instagram removed this photo Kaur stated, "I will not apologize for not feeding the ego of the misogynist society" to which Instagram restored the image and apologized.
Malala Yousafzai was shot by the Taliban after giving a speech about girls' education, however, her resilience and strength shone through when she founded the Malala Fund. After helping many girls that suffer at the hands of poverty, war and discrimination today Malala holds a Nobel Peace Prize for her feminist endeavors.
Janet Mbugua is possibly one of the most influential people of today fighting for gender equality in Kenya. She founded the Inua Dada, which was first established to provide a hygienic life for Kenyan girls. Janet's main objectives have been to protect the rights of girls and prioritize their education.
LGBTQ+ activist Instagram accounts
Since the Stonewall uprising in 1969, LGBTQ + individuals have been fighting for equal social, political and economic rights. Today's media assists the LGBTQ + community with its objectives to increase global awareness, especially on matters, such as same-sex marriage.
Laverne Cox was the first transgender actress to be nominated for an Emmy Award as well as appearing on the cover of Time magazine. Often known for her role as Sophia in the series Orange Is The New Black, she is always advocating equal rights for LGBTQ+ and transgender individuals. Cox has also received the Claire Skiffington Vanguard Award for her activist credentials.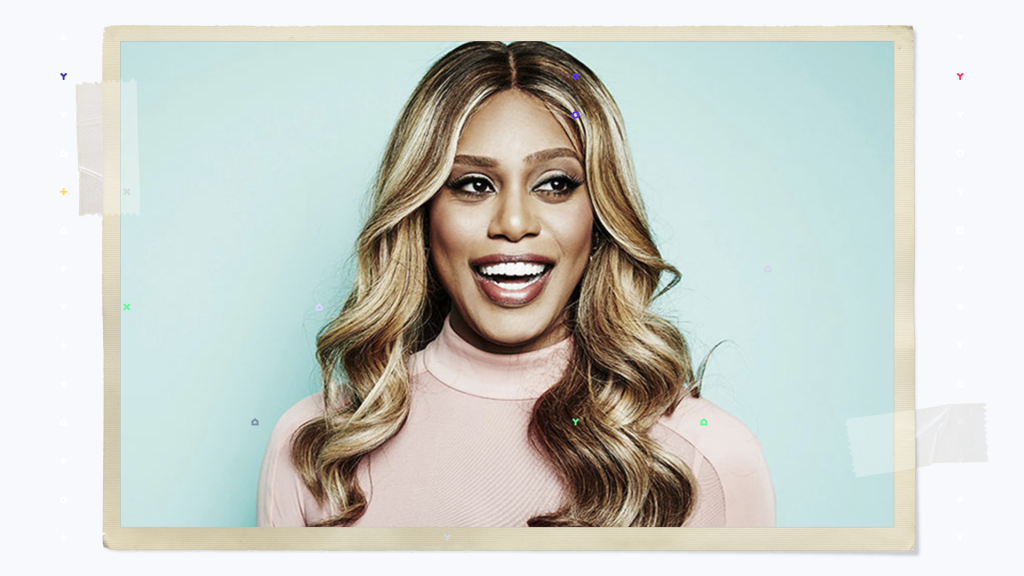 Zanele Muholi, a South African photographer and visual artist, uses black LGBTQ + individuals as the main focus of her creative work. She photographed more than 200 portraits of South Africa's lesbian community in her series, Faces and Phases (2006-2011). In 2015, she was shortlisted for the Deutsche Börse Photography Prize.
Shonda Rimes, an American TV producer has confronted Hollywood on their representation on the LGBTQ + community. After being asked by a fan on her website why she supports so many LGBTQ + individuals, she replied, ''because I think same-sex marriage is the civil rights fight of our era. As long as we are willing to sit by while one person is not free, none of us are free.''
Animal Rights Instagram activist accounts
The Animal Rights movement has for many years aimed to end the classification of animals as property. From their use in research, food and makeup the increasing awareness has ensured that more and more people are beginning to sympathies with the unjust cruelty imposed on them daily.
Jane Goodall is famous for her research in the animal kingdom. She has always defended animal rights and through her valuable research, we learned that not only humans but also animals, can make tools for hunting. In addition, she founded the Goodall Institute in 1977 and thus aims to instill a love of animals for the next generation of children.
Since 6 years old, Genesis Butler has been an animal rights activist after learning that the milk she drank came from cows. She made a name for herself in a campaign she initiated by inviting Pope Francis to be vegan. At just 11-year-old Genesis won the PETA Youth Activist of the Year award.
In 2017 Joshua Entis moved to Canada to become an animal rights activist. Since then he has traveled to 27 countries, given over 120 training workshops and participated in 400+ activism movements. Today, he wants to continue sharing his education with many people and spreading vegan awareness.
Environment advocate on Instagram
With the increasing emission of greenhouse gasses, global warming rates are reaching to their absolute pinnacle. Generally, the exhausting use of plastic, increasing CO2 levels and the imbalance in production and consumption are damaging our planet at a rate never seen before. Now, more than ever, every action counts!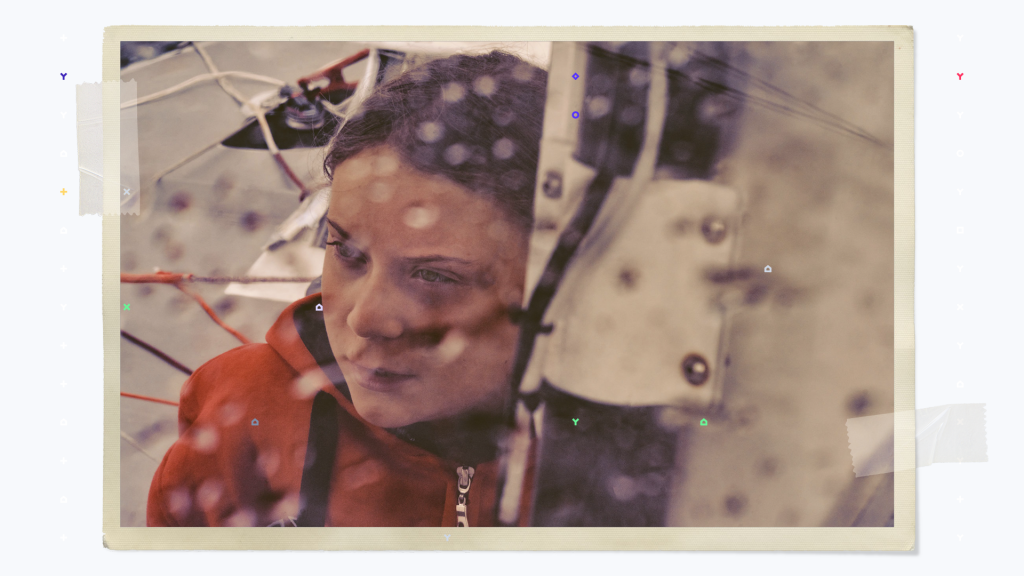 Arguably the most powerful youth activist in the world, Greta Thunberg leads today's generation in the fight for political and social change when it comes to the climate. Greta was diagnosed with selective mutism and Asperger syndrome at the age of 11 years. The activist, who did not speak much, has now become one of the most effective speakers on climate change.
Kate is a plastic fighter who hasn't used disposable plastic for 10 years. Using her Instagram account @plasticfreemermaid, she posts content showing people how to live a life without the use of plastic. She always keeps her followers informed on current plastic projects and the extreme pollution that continues to harm our oceans and kill our fish.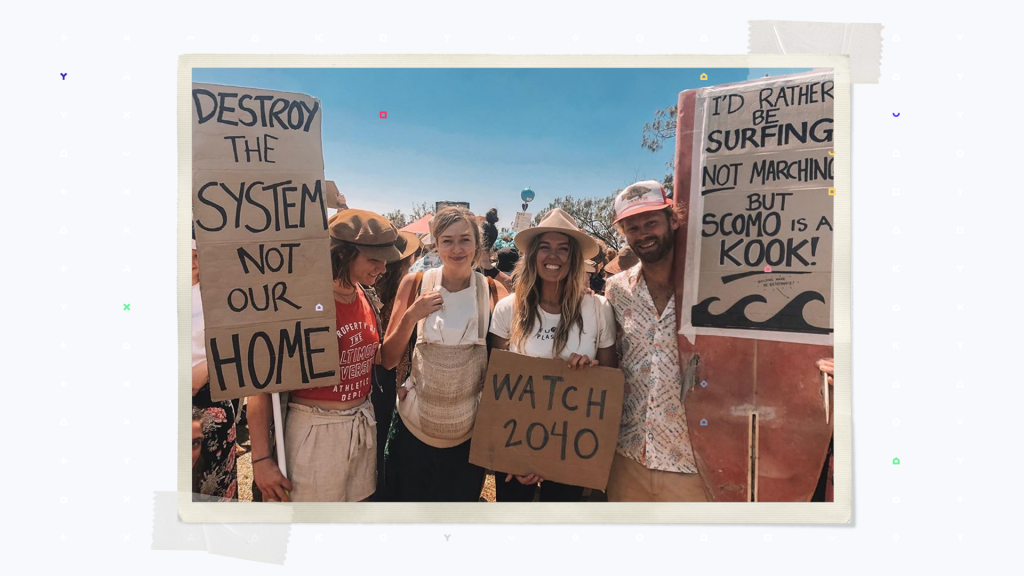 Bea Johnson has lived a waste-free life with her family since 2008. Today she is the author of the bestseller Zero Waste Home where she inspires people to live a waste-free life. In addition, she uses her social media platforms as a means of increasing further global awareness. Her stance against unnecessary waste has impacted many people across the world who are beginning to follow suit.
Ultimately, the importance of these topics should not go unnoticed in a modern society such as ours today. Whilst we have come a long way in our fight for equality and social change, this has not yet been completely accomplished. It is our responsibility to speak out against the social norms that put detrimental pressure on our lives and freedom. Raising global awareness has never been easier with the rise of social media.
Article edited by Egita Zakaraite.