Influencer Marketing Trends have evolved since the start and the strategies are becoming more diverse!
7 Influencer Marketing Trends in 2022! New year, new trends. Find out how your Brand can be Trendy and Get Influencer Marketing Return of Investment with the Best Tactics.
Co-Creation
Long-Term Partnerships
Influencers Selling Info Products
Brands Measuring the Audience Overlap
Social Live Commerce
Brand Fun Moments with Influencers
Data will play a key role in decision making
In 2022 the Metaverse will upscale slowly with Virtual Influencers, but right now it's time to humanize influence marketing!
Co-Creation
Influence Marketing is like word of mouth 2.0!
Followers feel connected with Influencers and Creators and trust their favourite opinions and recommendations.
Co-creation is bringing results for Brands that are pushing the limits.
Products or designs are co-created by the brand and an influencer from the very beginning. Co-creations can provide inspiration, tips and information for the audience.
Arielle Charnas vs. Nordstrom
The account @somethingnavy from Arielle Charnas had more than 4 million sales in just one day when she launched her collection with Nordstrom.
Still with doubts?
Influencer co-creation creates value for brands, influencers and their audience. Influencers and Creators are not billboards. They got expressions and a language. But Brands often script Influencers' behaviour on posts and the authenticity gets lost.
Co-Creation is the way to better Influence Marketing results.
Long-Term Partnerships
A long term commitment to Influencers starts on the first message. You know what they say about first impressions, right?
The first impressions you give to others can Influence how people (and Brands) are treated and viewed.
Personalise your approach and be relevant to the content creator needs.
After that first step, collaborating with Influencers is like a marriage. Without commitment, there is no trust and the audience will not feel the content authenticity.
Regular content is needed to engage the audience with your brand and feel the benefits and real use of the product.
Remember people forget what they ate yesterday! Consistency is the key to success in Influencer Marketing strategies in 2022.
Influencers Selling Info Products
Info products teach an audience how to find solutions or help them make money. For example, E-books, guides, courses, and more.
In the present many Instagram and Youtube niche are profiles are selling information for their audiences. Niches like Personal Accounting, Nutrition and Spiritual Awakening are some examples of this trend.
Not niche Influencers will follow this trend and will sell knowledge instead of physical products that bring less profit.
Influence Marketing Trends | The power of Data (The Overlap)
Brands Measuring Instagram Follower Overlap
Brands may be paying twice to reach the same target. Working with multiple Influencers doesn't necessarily lead to higher Reach.
Imagine this scenario! You choose 3 Influencers to reach more people, but you don't know the percentage of common followers.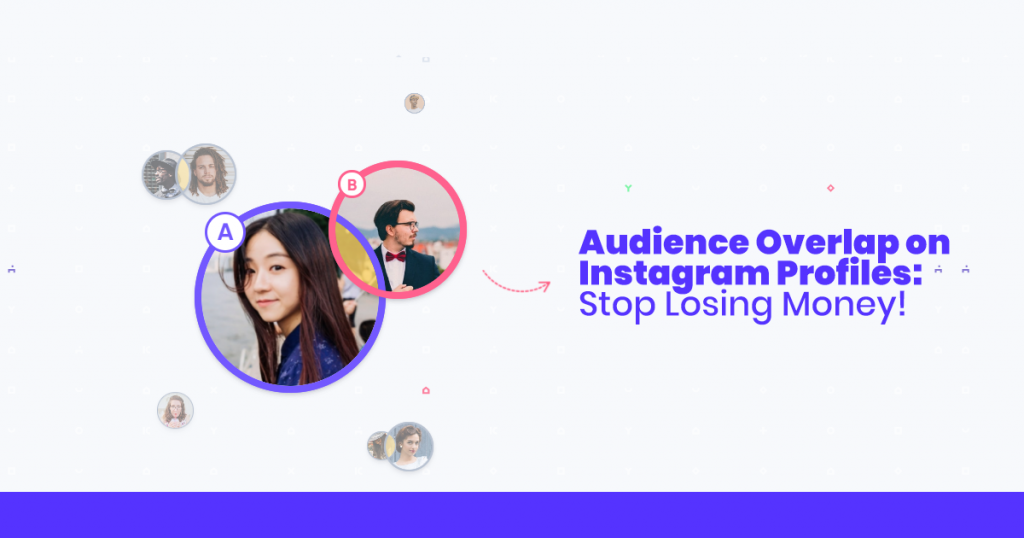 With Audience Overlap decisions can be done more strategically for better content promotion. By calculating the percentage of common followers, Brands can deliver better and increase awareness through different audiences.
The tool is brand new (your competitors may not know about it) and can be very handy in the 2022 Influencer Marketing Strategy for your Brand.
Brands are working on two tactics: Awareness or Conversions!

Increase REACH
For your message to be widely spread select the best combination of Influencers (2 or more) with the lowest number of shared followers.

Increase FREQUENCY
For your message to work as "Influencer Remarketing" and impact the same audience with the Best Combination of 2 or more Influencers.
Book a Demo and get One Free Report: Get your Report Now!
Social Live Commerc

e

Live TV sales evolved in the Digital World.

Livestream shopping usually features influencers or hosts selling a product in real-time on Social Media Platforms or Websites.

Consumers can interact with the on-screen talent and increasingly they can purchase the product right on the platform.

The influencer can demonstrate how the product feels, smells, the colours, what shoppers can match it with — and it's interactive; consumers can ask questions.

But there is also another approach.

Live Entertaining with some sales touchpoints on screen and in the live chat controlled by the community manager.
Brands Fun Moments with Influencers
Hashtag challenges promote creative interpretation. People like to self-express and it is a fun way to promote brand love or brand awareness.
Music selection is the key to a successful challenge on Tik Tok virality. The music dictates the timing of each step/mood every second.
Influencers are essential to a successful brand hashtag campaign and to inspire others to join.
Pepsi teamed up with the pop band Now United to promote the #PepsiCanBalance challenge.
Influencer Marketing Trends | The power of Data
Data will play a key role in decision making
How to calculate Influencer Post Reach it's a common question. But what if the answer is almost wrong?
The famous Meme can explain!
The calculation above is based on unrealistic predictions. The algorithm does not show the posts or stories to all the followers!
Posts are seen on average by 12 to 25% of the follower base. So how can you calculate by post reach?
Total engagements per post/average reach per post * 100
Well, you can't by get Influencers Posts Reach on your own. You will need Software to help you get the metrics.
Many influence marketing campaigns do not have a unique place to manage and report campaigns
A lot of times the messages are crossed between E-Mail and DM's. And often DM's are not seen.
But the real problem starts with the lack of real-time Data and Reports!
Imagine the long-lasting process of asking for screenshots of every result (that can be faked!). Plus, not all Influencer Marketing Softwares provide real and accurate data because the data source is not connected with the Influencers Profile (the influencer needs to give autorotation).
Campaign Management automatically tracks posted content, provides goal-oriented reports and allows you to export and share campaign data. Want to apply Data in your Influencer Marketing Trends 2022?