So is your workflow a little bit stagnant right now? and you have more free time than you know what to do with? If you are like many of the population right now; hibernating in your room and the most exercise you get is walking from your bedroom to the fridge. First of all, I can relate, second of all, this time spent inside 4 four walls doesn't have to be all bad. So why don't you take the time to step-up your marketing game and bury your nose in these top free online digital marketing courses we have laid out for you.
We want to invite you to expand your horizons and gain some valuable knowledge on marketing, including the holy grail that is influencer marketing. So that when v-day arrives and we hop back on the grind, we come back smarter and stronger than ever. Also, stay tuned for an invaluable influencer outreach strategy towards the end.
You might also like: Most Insightful FREE Influencer Marketing Guides, Reports and Studies – Crunched
Top 6 Most Valuable Digital Marketing Courses
So let's get stuck in with our top 6 favourite free online digital marketing courses.
1. Become an SEO Superstar – Moz Academy
The Rundown:
Over ten courses to choose from all about key SEO Fundamentals
From Keyword Research to Backlink Basics and so much more
Hours of educational videos followed by a quiz and optional further learning
Think you know everything about SEO? This will teach you more
One of the most outstanding free digital marketing courses that really caught Primetag's eye is that of Moz Academy. Moz Academy's online courses have been around for a while and well known in the digital marketing sphere, but never have we been so grateful for these informative courses as we are right now. Why? Because for the first time ever almost all the courses are free.
The Starter Pack (Series) previously $149, free. The Sequel Pack (Series) previously $289, free. SEO Client Prospecting and Pitch series previously $295, free. You get the idea, it's all free. We couldn't believe it either. But what's the catch? I hear you say. No catch at all, all the packs and programs are for free until the 31st of May using the code 'wegotthis'.
From SEO fundamentals to keyword research, backlinks and page optimisation and so much more.
So you are really getting the bang for your buck here, or in the case bang for no bucks.
The Rundown:
From Google Analytics basics to Advanced Google Analytics
Chapters featuring videos, assessments and helpful Q&As
Preps you for the Google Analytics Individual Qualification exam (GAIQ)
The course will enable you to optimise your business's online performance
Getting to grips with the basics and the advanced world of Google Analytics is invaluable for any digital marketer. The courses, offered for free, train you in the ins and outs of Google Analytics and prepares you for the exam that they provide known as the Google Analytics Individual Qualification exam or GAIQ for short. The exam is an hour and a half long, encompasses 70 questions and just like the course itself, is free to take.
I would highly recommend this to any digital marketer and even go as far as saying it may be one of the most crucial digital marketing fundamentals to understand. In addition, you can get this cool-looking certificate at the end of it, to add to your CV and LinkedIn profile, or you can frame it, hang it up on your wall and impress your grandma with it. Either way, it's free to take and does no harm to your repertoire.
3. Reach all your Pay-Per-Click Goals – PPC University
The Rundown:
Learn the basics of paid search marketing from industry experts
Basic and advanced PPC strategies all in an easy-to-follow format
3 courses: start with PPC 101, move on to PPC 102 and then Advanced PPC
Each lesson has PPC tips as well as recommendations for PPC tools
WordStream's PPC University is a completely free digital marketing resource offering a range of courses with dozens of topics to help build your pay-per-click and digital marketing skills.
The courses are designed to help teach key decision-makers on how to optimise PPC in the most cost-effective way whether you are a small business or not. The university offers lessons for beginning to advanced users, with additional modules for social advertising.
You can also access many cleverly crafted webinars and white papers to enhance your digital marketing education, and best of all, everything's mobile-friendly so you can learn on the go. So in case you are sick of staring at your computer screen, you can change to your phone screen just for fun. Sounds like wild fun, we know.
The university also features a course on Social Ads 101, so you'll learn the ins and outs of social media advertising, including advice on optimising a Facebook ad campaign, how to create successful, cost-efficient Facebook ads to a well-targeted audience.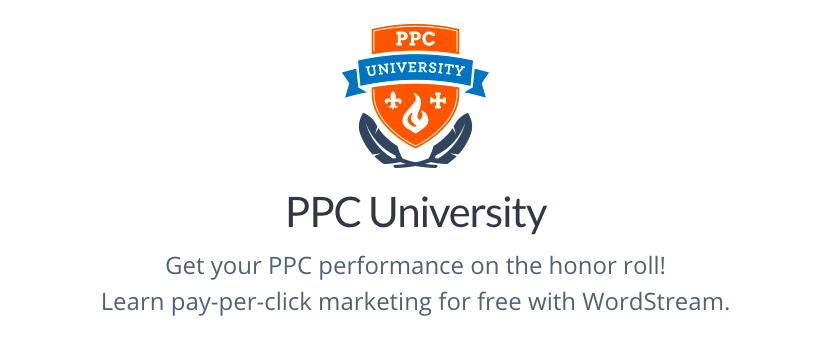 The Rundown:
Step-by-step instructions to build your social media presence
Courses offered are all the key 101's: Facebook, Twitter, Instagram, etc.
Includes glossaries, how-to guides and real-life practical examples
No sign-up or registration required
Constant Contact's Social Media Quickstarter provides you with a large range of social media-related marketing tips and tricks, giving advice on all of the top social media platforms. In a sequence of step-by-step lessons, you can absorb digital marketing tactics for Facebook, Twitter, LinkedIn, Pinterest, Instagram, Google+, YouTube, blogging, and even online listings and review sites.
The way the courses are structured is perfect for making sure you have the basics of social media marketing down to a T. The courses feature glossaries and how-to guides, combined with practical examples of the lessons in action.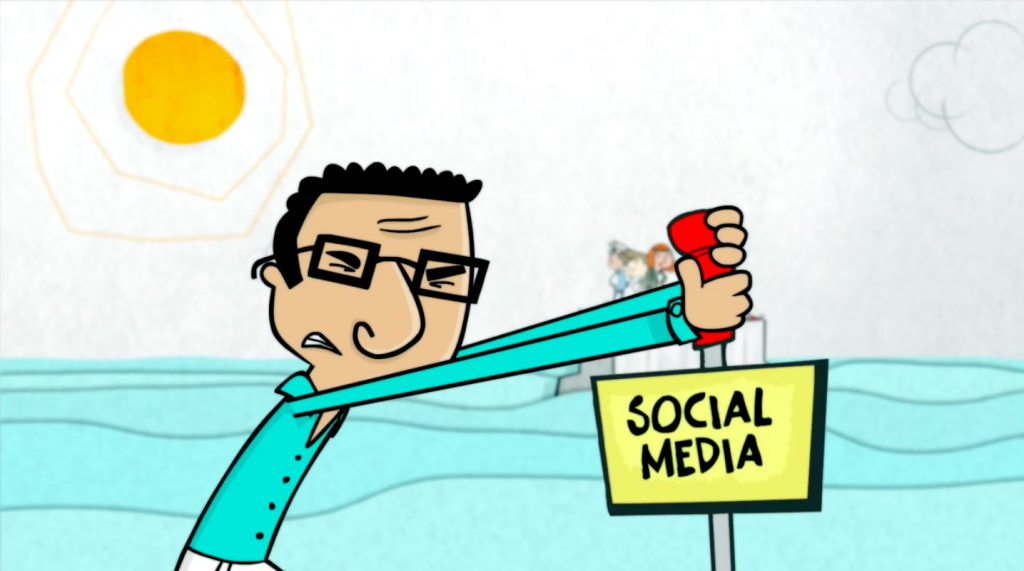 The Rundown:
Digital marketing guru Adam Erhart shares his ins and outs of the industry
From how to beat social media algorithms to marketing secrets to success
Includes helpful tips and tricks and real-life practical advice
Bucket loads of videos, you will never be bored ever again
Now, this free digital marketing course is not so much a course but rather a marketing consultant's Youtube channel, so why would I include this in the list? It is just so damn helpful and educational, so just as good as any free online digital marketing course in my book. Adam is lively and informative, and I personally find it more engaging than just reading page upon page upon page of information.
In his influencer outreach strategy, he talks about how to get in touch with the influencers on your radar, with advice on establishing and flourishing a good relationship with potential influencers. Watch the video below and ask yourself could my influencer outreach strategy use a little bit of a boost?
In addition to learning more about influencer marketing from Adam, take a look at the gifts that we have lined up for you next in our final, number 6.
6. Up your Influencer Marketing Game – Primetag
The Rundown:
So you want to learn more about influencer marketing, an industry soon to be valued at $15 billion, well then kick-off your influencer marketing journey with our Implementing Digital Marketing Campaigns: an Introduction to Campaign Goals article.
If you wish to work with influencer marketing in a serious, structured way there's no escaping from defining the right goals for your campaign. Think about it – you use campaign goals for your AdWords and Facebook Ads, so why shouldn't you be using that in your Influencer Marketing strategy? Learn more in our Influencer Marketing Strategy: Choose the Right Goal for Your Campaigns article.
Next, take a read of our Executing a killer influencer marketing campaign, a step-by-step guide, including:
Step 1: Strategy & Goals
Setting up a campaign basis.

Step 2: Influencer discovery
Finding the right influencers using real Social Media insights.

Step 3: Evaluation
Assigning the best deals by negotiating without wasting time.

Step 4: ROI – Return on Influence
Painless content monitoring and automatic real-time reporting.
Finally, polish off your influencer marketing learning with this influencer marketing campaign case study. Discover how this Coffee Brand, one of the world's largest food and beverage companies, used Primetag platform to plan, develop and implement an Influencer Marketing campaign. Managing the launch of a new product with our software allowed a 280% increase in ROI.
Final Thoughts
So what have we learned today? There is a plethora of free online digital marketing courses right at your fingertips. If you are a digital marketing novice or a pro, don't underestimate the usefulness of these free online resources.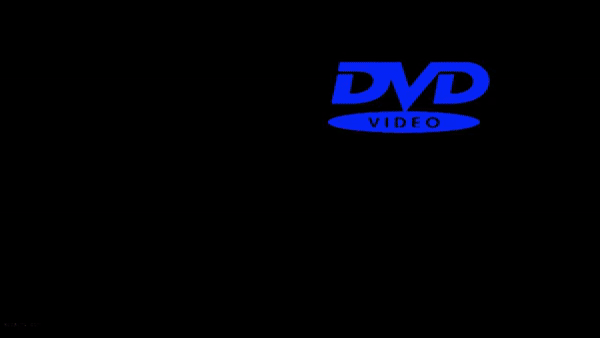 Right now we all feel like we are wasting a lot of time. Like how we use to spend an embarrassing amount of time watching the DVD player screensaver. As fun as it is to watch and hope it hits the corner, we don't have to waste our stay-at-home time and we can make the most of it.
Stay happy and healthy, with love from Primetag,
#primelove